To be honest, I'm not much for New Years' resolutions – but I am definitely for "solutions". And let's face it, sometimes you do have to take a good hard look at yourself inside and out and make that stand…find that solution to whatever betterment needs to be addressed. It could be spiritual, it could be physical, it could be totally frivolous to someone looking in from the outside. Only YOU know what it is that needs to be addressed.
However, this new year I must say I have re-thought the resolutions…I am in! Last year was such a difficult year…..one of those years that just keeps punching back….this year, I pray is different. But….even if it isn't, I am determined to make it be so.
First, I do have to do the lose the weight thing….just as the new year refreshes, I feel more determined than ever to refresh and work harder at losing this dreaded thyroid medication weight that suddenly came and hung on within the first year of starting thyroid meds. That's been three years ago now, this February. I am NOT at all pleased with this. I have promised myself to be a warrior in this, and I will not allow this to continue. I am eating the 1300 calories of balanced meals that the endocrinologist has suggested for me. I'm starting with losing 13 pounds. 1300….13 pounds…2013….sounds like a good combination to me :)
I did order myself something special and motivational to indulge in – something different and something that was a great price, because otherwise, I have passed these up in the past.
Check it out:
KIND Bars
(actually these are KIND Plus Bars, a special value item on QVC.com today) just follow the highlighted words to the link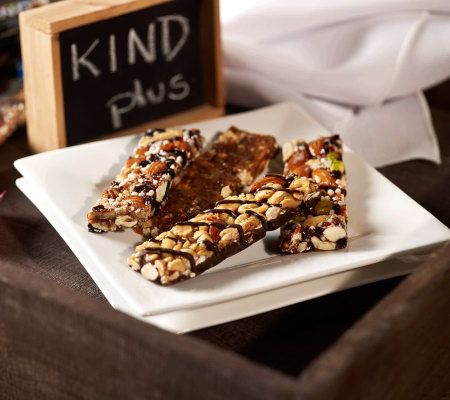 Next, I will eat my usual Special K cereal – just original, and Strawberry, with no fat milk. And sometimes I will eat the wonderful Rice Krispies cereal because you can eat quite a bit of it with no fat milk, and fill up with less calories.
Nothing too exciting about my diet – it's just eating sensibly, getting a balance of protein, low carbs, and considering nutrition…less sugar and junk of course.
I am also not vain, but I do want to achieve two things: health & a sensible size. I do want to be able to wear the clothes I already own without having to size up and spend more money. I'm spending enough money replacing clothing for growing children…..
For myself spiritually
….well, just like the bars above say:
KIND
, I'm working on that myself. Being more KIND beginning with my closest family members. Even when snarky remarks and bad attitudes fling. I am hitting my
Magnificat
prayer book like never before, and also adding in more confession moments. I already can't wait for Lent.
And I'm "offering up" and "sacrificing" more. Let's face it, with this economy "doing without" is becoming second nature all the time. I'm sure I could find even more ways to pinch pennies and settle for less luxury and making more "comfort" and "atmosphere" the priority.
So, my re-thinking resolutions. Maybe "13" is going to be my lucky number after all!!