I fell upon this book  by way of Pinterest where everyone is "pinning", you know :)…….I love finding new thoughtful wise edifying (did I say inexpensive) and worthy gifts.  This seemed to be one, and I loved reading the "look at me" pages on line at Amazon.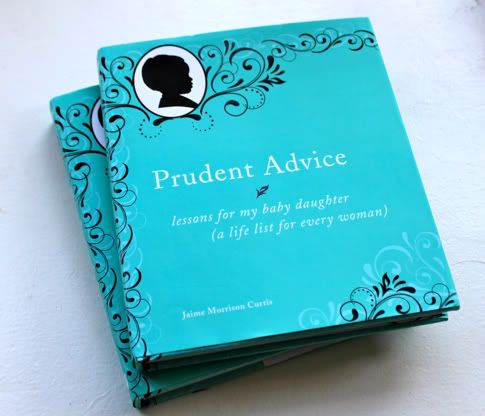 lessons for my baby daughter
(a life list for every woman)
Try to know what is bubbling around in your heart
Don't underestimate your father's ability to understand you
Give lots of hugs to those you care for
Offer your seat to elderly and pregnant people
Whenever possible, take the train……
Appreciate the weather….
It goes on with description after each caption, all very sweet, beautiful and thoughtful.
By Jaime Morrison Curtis author/blogger of Prudent Baby (at prudentbaby.com)