Ok, if you're like me, raising a family, home schooling, paying for college and budgeting money….you might like this.  This is my round-up for inexpensive skin care and make-up.  While I adore non-chemical pure items the most, (like Arbonne, my favorite indulgence), I save the higher priced items for seasonal special occasions and gift giving.  Just happens this list below has many items I've definitely used:
Link: The Best 10 Skin Care Products Under 10 Dollars
My favorite all time skin care staple is witch hazel.  Yes, you heard it here :)
I usually go for Dickinson's brand, but any witch hazel will do.  I do not wash my face in the morning, I refresh it with witch hazel only, then use my moisturizer, or lately my tinted self-tanning Jergen's facial moisturizer to put on a bit of a glow and Spf.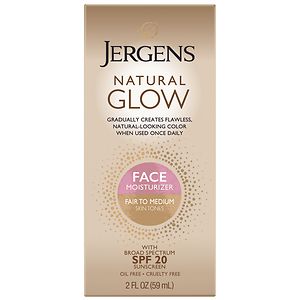 I usually use Clinique Mascara for my very sensitive eyes, but recently I rediscovered Bonne Bell Mascara at my local drug store,(Drugmart) and for $3.99 I thought I'd give it a whirl;  what a flashback to my 70s!…who didn't use Bonne Bell back in the 70s…well, I sure did…Lipsmackers and 10-0-6 lotion. Anyway, this Bonne Bell Basic Black Mascara is a winner!  It did a beautiful job, and stayed put and no irritation…..I'm impresssed!!  It performed just as well as the mascara I use for a third of the price.
And lips….when Avon has their Beyond Color line of lip color on sale, which is usually a great break of $3.99, or 2 for 7.99, I scoop them up.  My staple color: Cocoa, and Twig has a more deep pink to the brownish hue.    I always also have to have the lip conditioner for morning and night lip help.  This is such a good line of lipstick – nice solid colors and good wearing.  No funny smell or taste. 
Another couple products I use from Avon regularly are the inexpensive Vita-Moist Face Cream,(now Moisture Replenish Cream, on sale for $3.99 right now) and Vita-Moist Hand Cream.  The hand cream for .99 a tube is so great!!…and Avon is wonderful for great sales and clearance items.  By the way, AVON is having a FREE SHIP for any size order with code: EASTERFREE
Lastly, when I use foundation, I have used this one for so many years now:  Covergirl Advanced Radiance (my color: Buff Beige; if I can't find Buff Beige, then Creamy Natural is my next best bet).  It is so perfect for blending away imperfections without heaviness and keeping my drier skin comfortable but not ever greasy.  Drugstore.com and Walmart usually have the best prices. 
Well, that's it for this BUDGET loving mom round-up.  Happy Shopping and Saving!!